---
Direct Insurance Billing Software for Physio Clinics
---
Make physiotherapy affordable for your patients by collecting money directly from their insurance plans. Bill MSP, ICBC, WorkSafeBC, group benefit plans and patients in Claim Manager.
---
Want loyal patients?
Offer to submit their insurance claims.
---
Bill 15 insurers directly in one software
You will retain more patients when they are reimbursed for your service.
Only charge patients for the balance, if any
Create patient invoices that show the insurance benefits paid to your clinic.
See your clinic's revenues grow
Track your revenues daily with consolidated reports by all payees.
Insurers accepting electronic claims for physiotherapy
---
Chambers of Commerce Group
Get software that makes your clinic profitable.
Bill insurers and the patient in three easy steps.
Connector.

Collect $23 from MSP.

Check the balance of MSP visits and submit a physio claim for MSP Premium Assistance patient.

Connector.

Collect benefits from extended health.

If physiotherapy is covered by the patient's group benefit plan, bill the plan for the fee remainder.

Connector.

Collect fee balance, if any, from the patient.

If the insurance benefits do not cover your fee, invoice the patient for the balance.
---
You can bill MSP, a group benefit plan and the patient in one transaction
and have your billing done quicker.
Try Now
All billing scenarios for your physio clinic
Submit a claim to MSP, ICBC, WorkSafeBC or a group benefit plan and invoice the patient for the balance, if any.
UNINSURED PATIENT
Invoice the patient for full amount if no healthcare benefits are available.
Invoice patients quicker
Refunds + Write-offs + Corrections
Custom service catalog & fee list
Emailed or printed invoices
---
PATIENT INSURED BY MSP
---
Bill $23 to MSP and collect the rest from the patient.
The easiest way to bill MSP
MSP benefits verification
Minimalistic claim's design
Physio catalogs & predictive data
---
INSURED BY A GROUP BENEFIT PLAN
Bill service to the group benefit plan and balance to the patient.
Real-time adjudication*
Bill most insurance plans
Choose the payee: patient or clinic*
Get money to the bank account*
---
MSP + GROUP BENEFITS
---
Bill $23 to MSP and balance to group benefits and the patient.
make all plans count
Bill two insurers at once
Have us calculate the balance
Charge least from the patient
---
INSURED BY ICBC
---
Do not reject ICBC patients.
1. Collect payments from ICBC
Get paid directly by ICBC at ICBC rate.
Multiple fee codes in one claim
Direct bank transfers of benefits
---
2. Bill ICBC surcharge to patients
Invoice the patient for the balance when ICBC benefits less than your fee.
Collect the full fee
Add user fees to custom catalog
Email the invoice
---
---
---
3. Help patient collect the user fee from a group benefit plan
---
After invoicing patient, offer to submit a claim on the patient's behalf.**
Designate the patient as the payee
Save your patients' time
Show that you really care
---
** When allowed by the insurer.
---
---
INSURED BY WORKSAFEBC
Collect money from WorkSafeBC for insured patients.
Submit fee-for-service invoices
Custom catalogs
Custom physio design and codes
---
---
True patients' loyalty starts with Claim Manager
---
Add additional value to your life-changing treatment.
Instant price relief
Ensure that your patient gets an instant price discount in the form of the insurance benefits.
No billing headache
Don't make your patients go through laborious insurance paperwork. Submit their claims with ease.
Benefits check
Many patients don't know about their benefits. Check their eligibility and help plan their health care budget.*
Explanation of benefits for physio claims
An Explanation of Benefits is the adjudication response to your insurance claims that shows how much will be paid.
Create invoices that account for all benefits paid to your clinic
---
How to submit a physio claim to a group benefit plan
Watch a demo video on direct insurance billing. Bill the group benefit plan and invoice the patient for the balance.
Claim Manager helps you comply with insurance rules
Are you aware of the mandatory forms that you have to keep on file for your patients? Claim Manager fills them out and reminds you when you need to have them signed.
MSP billing compliance
Pre-filled Assignment of MSP Benefits form for patients insured by MSP
Group benefits compliance
Pre-filled Electronic Transmission Authorization (ETA) and Benefits Assignment (BA) forms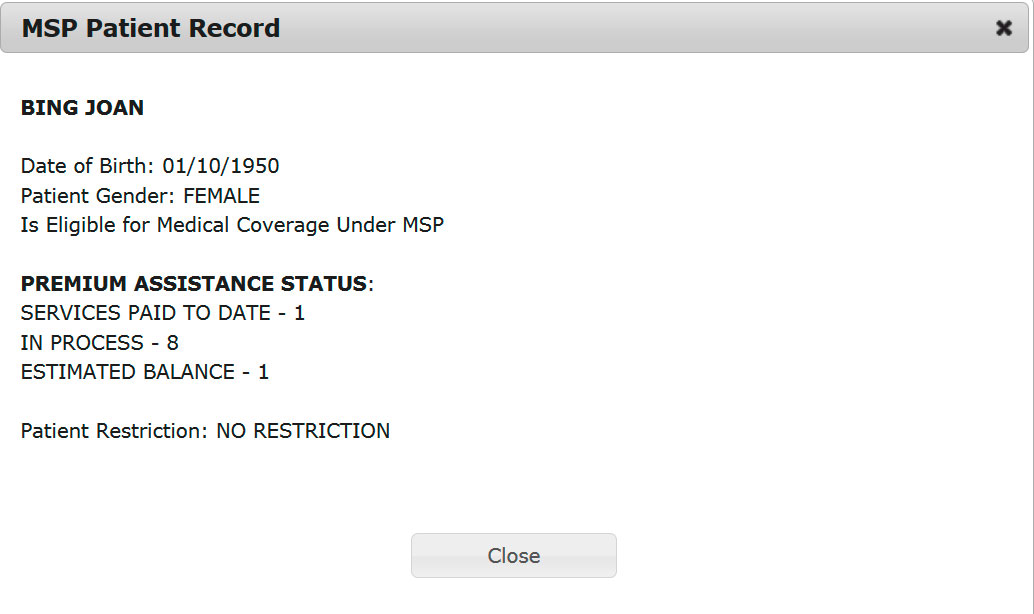 MSP eligibility
Check how many visits is covered by MSP.
---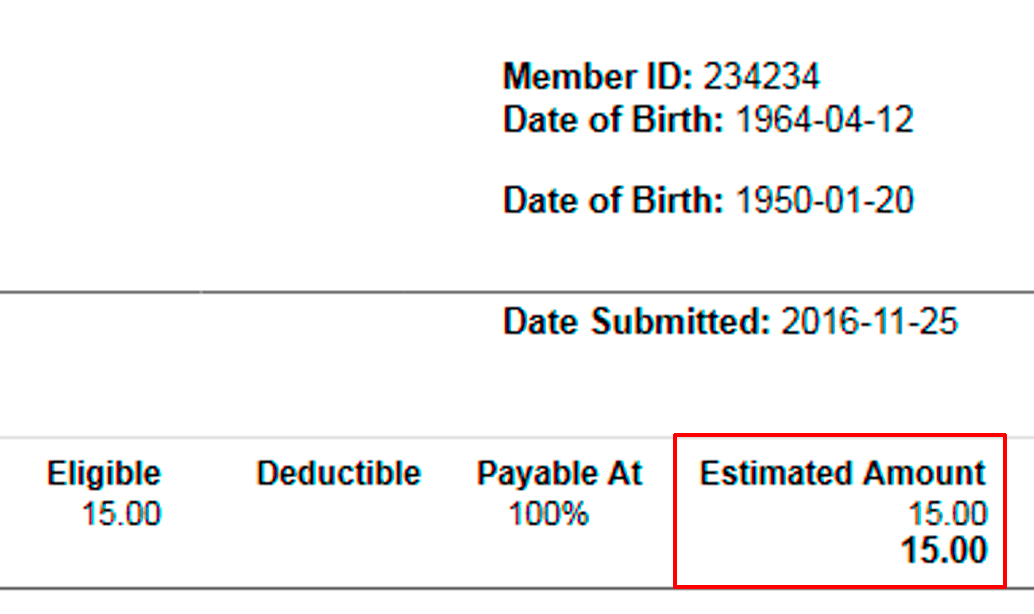 Group benefits eligibility
Check the eligible benefit before submitting a claim.
Email EOB and invoices
Save your time, cartridges and paper.
---
Did you know that you are supposed to bill MSP before private insurance plan?
---
Claim Manager will check MSP coverage and account for MSP benefit when billing the private insurance plan.
3 reasons to transfer your billing to Claim Manager
Enter data once
---
Don't enter same data into two software. Use Claim Manager for everything.
Consolidate reports
---
Keep all your records in one place and prepare all kinds of reports quickly.
Bill all payees at once
---
Bill the visit to multiple payees in one go. Show all benefits on one invoice.